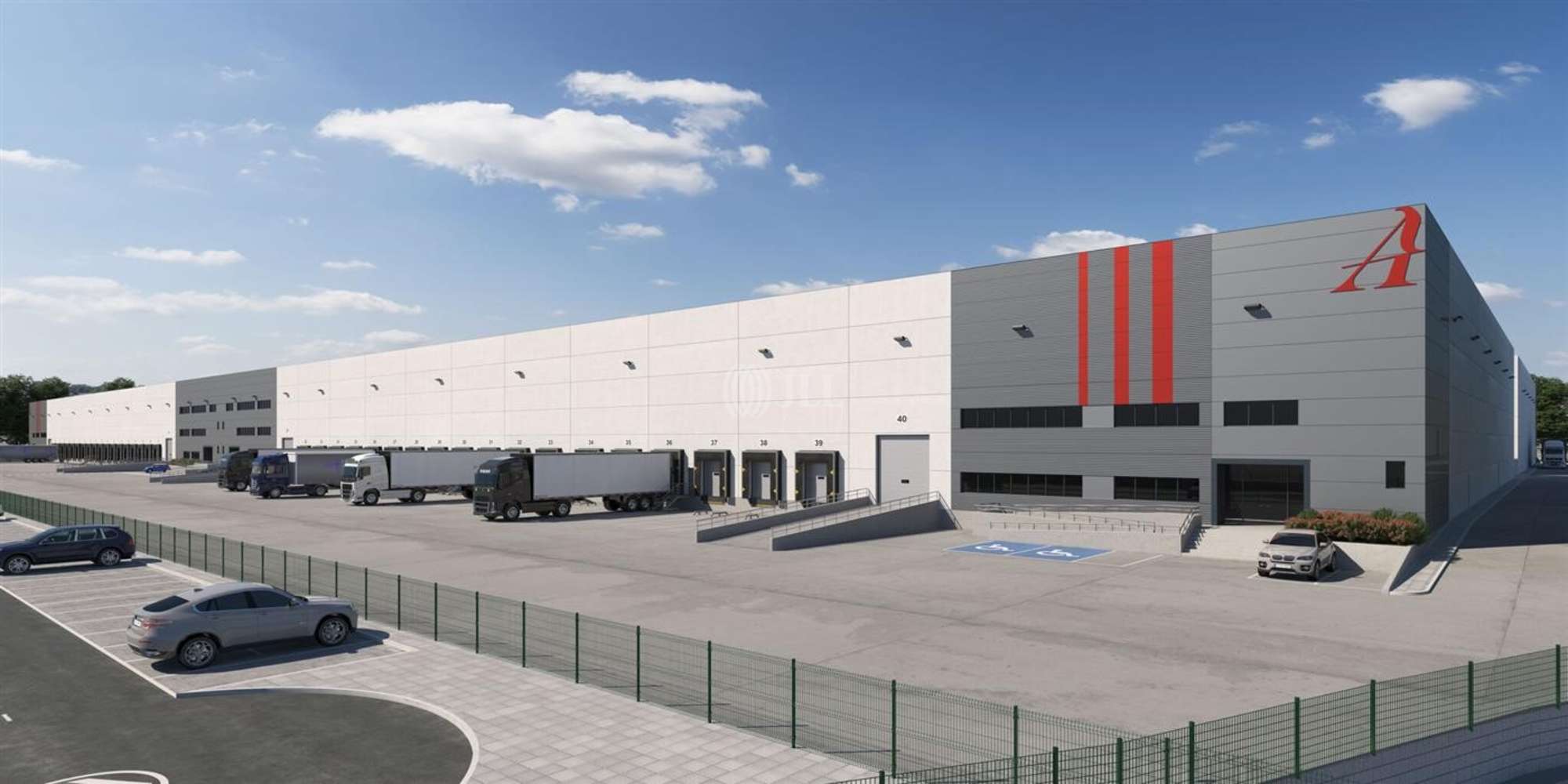 Facilities & services
Spaces available
Location and Transport
More like this
Mark as favourite
M0677 PLATAFORMA LOGÍSTICA ALQUILER ALCALA DE HENARES
Madrid 15
28802 Alcalá de Henares
Availability
Future Supply
Summary
Logistics platform in Alcalá de Henares, 37 km from Madrid and 21 km from the Madrid-Barajas Airport. Located next to the A-2 and M-300, and near the M-100 and R-2.
The project will consist of 2 buildings, each with 23,430 sqm of warehouse space and 2,300 sqm of office space. Available in Q3 2023.
It will feature 36 docks in each building, a large 35 sqm yard, access ramps, 12 m clear height, an enclosed perimeter with access control, LED lighting, medium-risk fire-protection system with sprinklers, private employee parking and BREEAM Very Good certificate.
Facilities & services
Loading Dock: 36 muelles en cada nave

Cover: Deck

Availability: Futura

Enclosed Perimeter