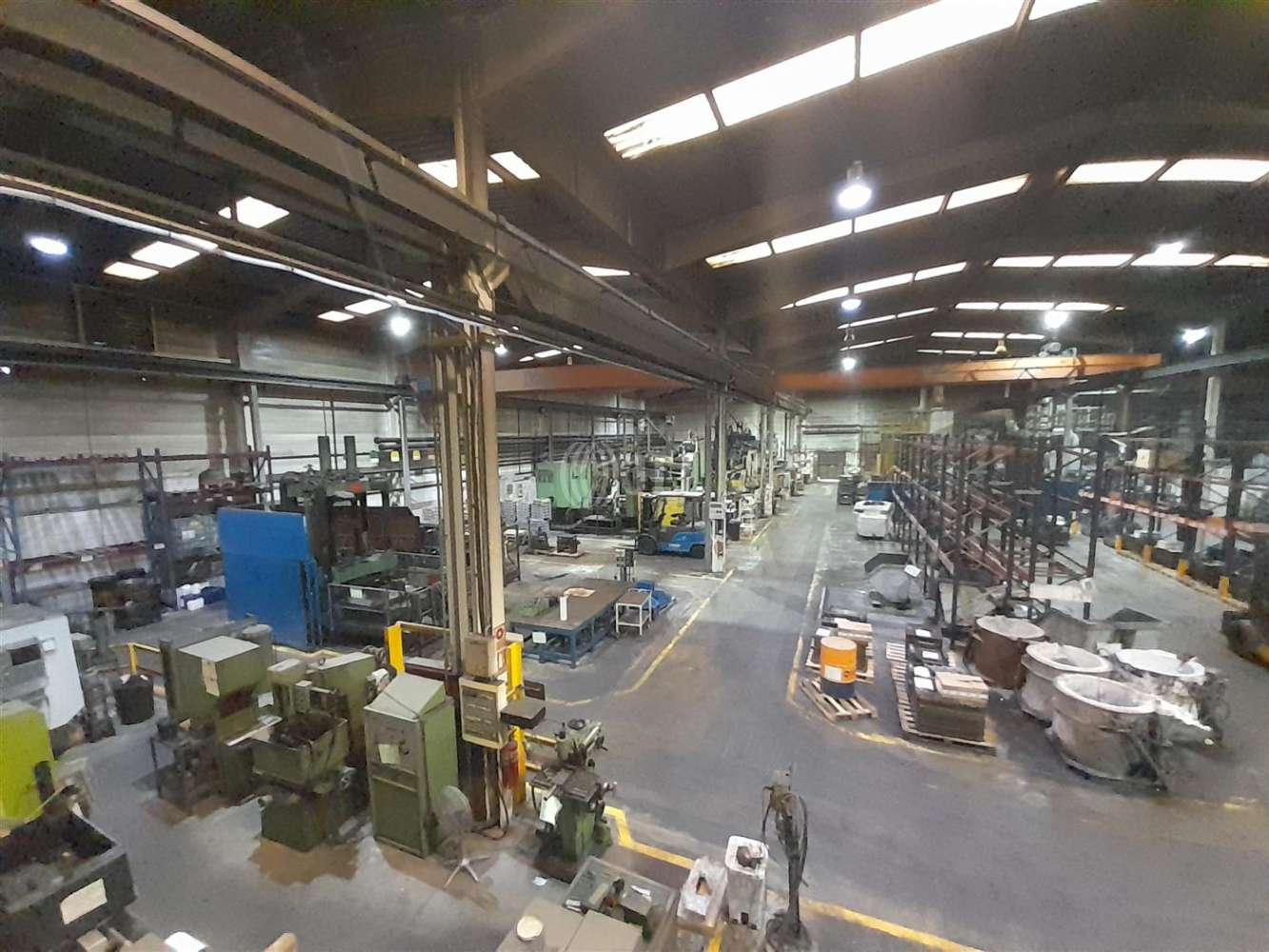 Gallery (20)

Floorplan (1)
Facilities & services
Spaces available
Location and Transport
More like this
Mark as favourite
B0642- PI Pla d´en Coll
Mig 65
08110 Montcada i Reixac
Summary
4,166 sqm industrial building located in Pla d´en Coll Industrial Park, Montcada i Reixac. Excellent location within Barcelona's north zone, with very good access by way of the AP7, C58, C17, C33 and C58, and just outside of Barcelona.
C-type detached building on a fenced plot, with 8 m of clear height, 4 TIR gates, 3,481 sqm of building space plus 636 sqm for offices, changing rooms and annexes on the mezzanine and first floor.
Industrial building outfitted with complete installations: 4 crane bridges, 3,400 kVA electrical power, gas and compressed-air installation.
Facilities & services
Availability: Inmediata

Enclosure: Metálica

Pedestrian Access

Canteen

Electricity Station

Enclosed Perimeter