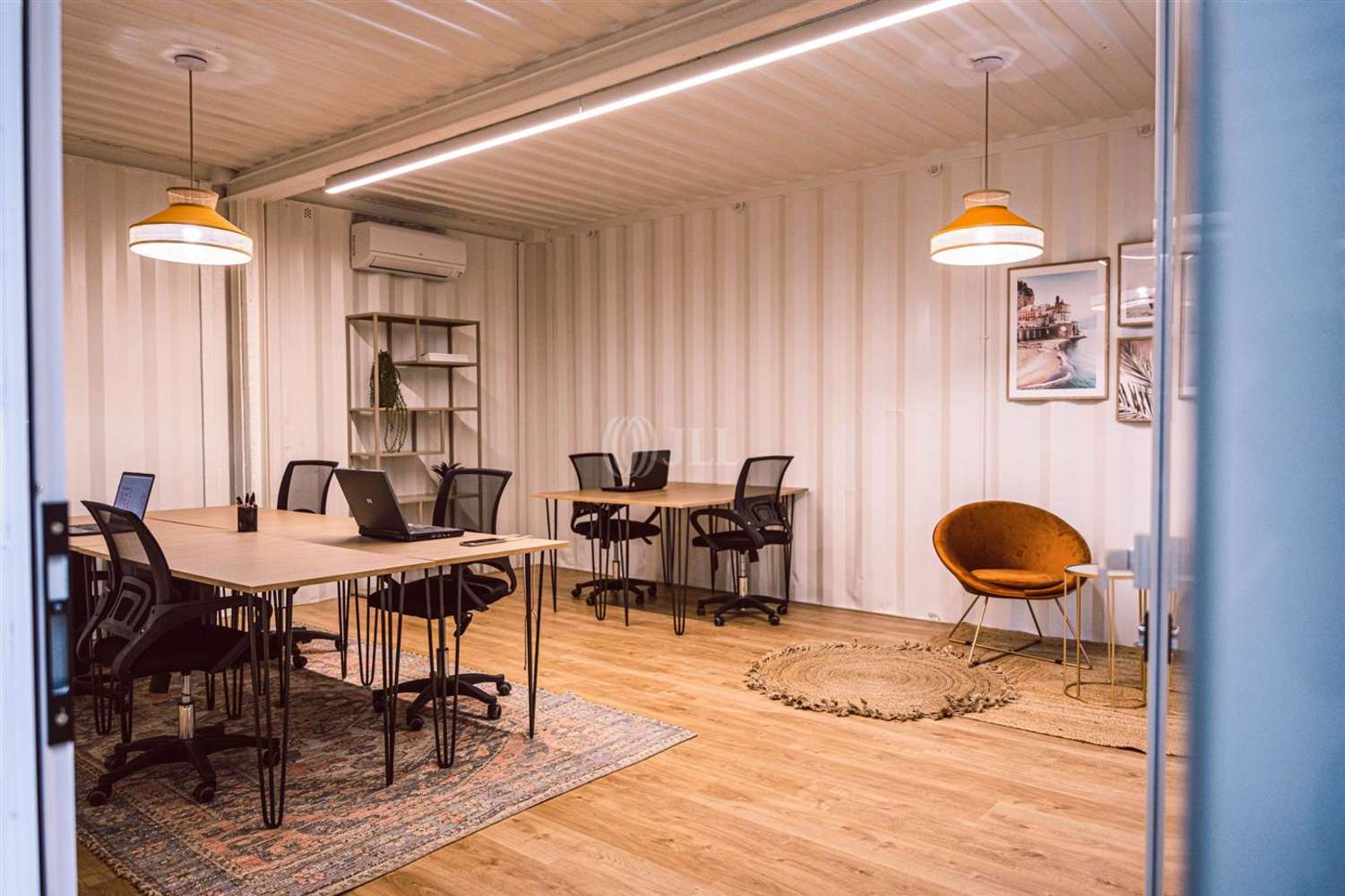 Gallery (13)

Floorplan (3)
Facilities & services
Flex Space benefits
Spaces available
Location and Transport
More like this
Mark as favourite
Coworking - Gi-533 (Santa Coloma) 99
Summary
Unique and innovative office and coworking space strategically located at the entrance of the city. B&Co Working Place is a center decorated to detail that has free parking, gym, high speed internet, common areas, terrace, kitchen office, meeting room, an auditorium with capacity for 38 people, phone booths and space for events. The space is divided into a 225m2 ground floor with an occupancy of 48 workstations and a 416m2 first floor with an occupancy of 85 workstations.
Facilities & services
Availability: Inmediata

Shared Workspaces

Wifi
Flex Space benefits
Whether it's your first ever office as a fresh start-up, your scale up needs a dedicated HQ, you're a large company that needs some hub space or it's part of your broader flexible space strategy as a global enterprise – flexible space can be a great solution.
Greater control over costs and expenses

Helps to meet short-term workspace needs

Fosters a flexible collaboration culture

Flexible models attract the best talent

Utilities and services can be included

Fully furnished ready to move in options