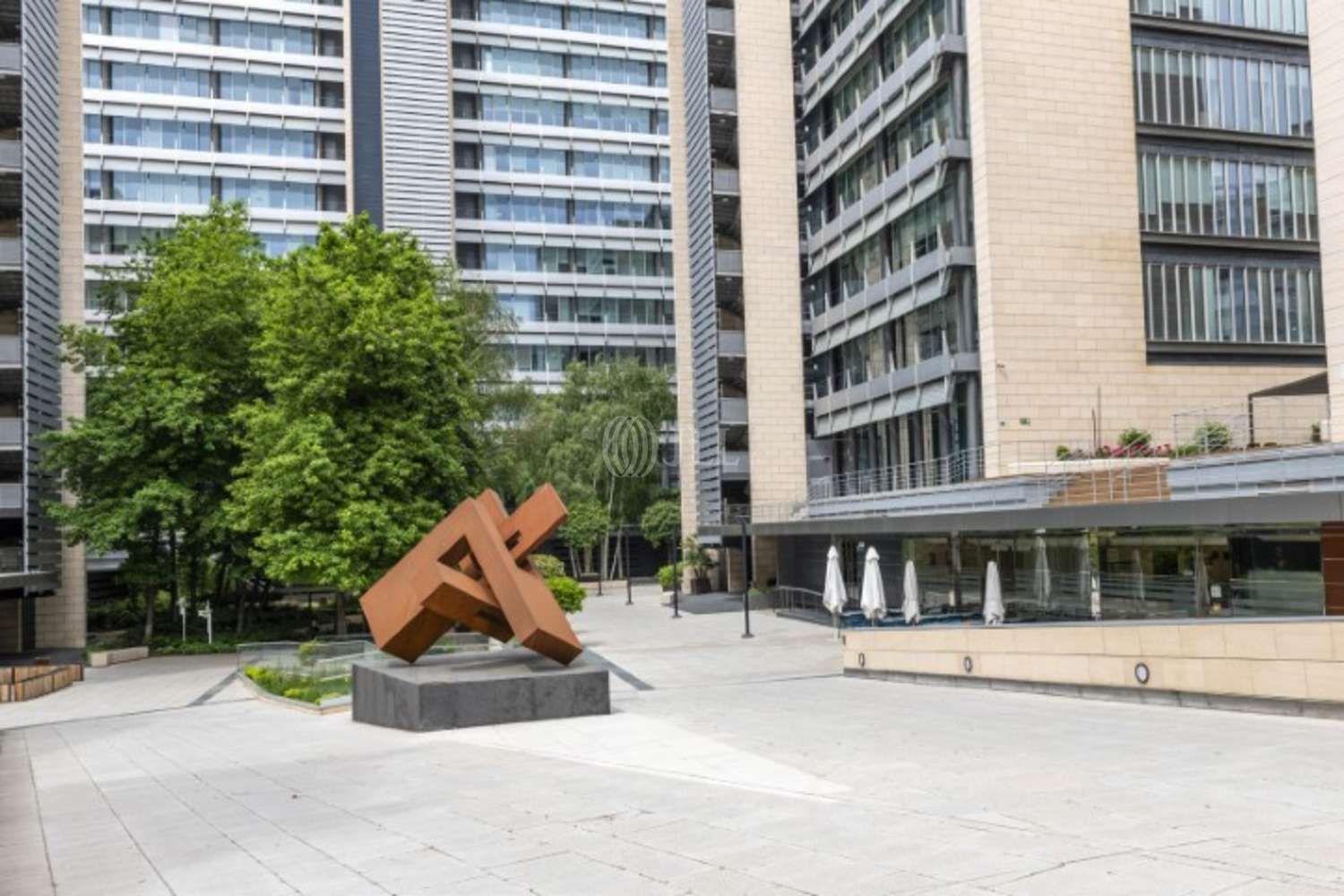 Gallery (10)

Video

Floorplan (1)
Facilities & services
Spaces available
Location and Transport
More like this
Mark as favourite
Edificio OLMO
Serrano Galvache 56
28033 Madrid
Size
235 - 5,298 m² (approx. 23-530 desks)
Summary
Offices for rent in Parque Norte Business Park distributed in 6 buildings. It is located in the north of Madrid between Arturo Soria and Avenida de San Luis streets. Very well connected with direct access to M30, A1, 15 minutes from the Airport and very close to Metro Bambú and Pinar de Chamartín. With 3 restaurants, nursery and a meeting center in the park itself.
LEED Gold Certification, AIS 4 Star and WELL Health-Safety Rating. Newly renovated MeetingPlace.
Expenses NOT included.
Facilities & services
Air Conditioning

Concierge

Natural Light

Availability: Inmediata

Building Grade: B +

Conditioned Office

24 Hours Security

Technical Floor

Suspended Ceiling