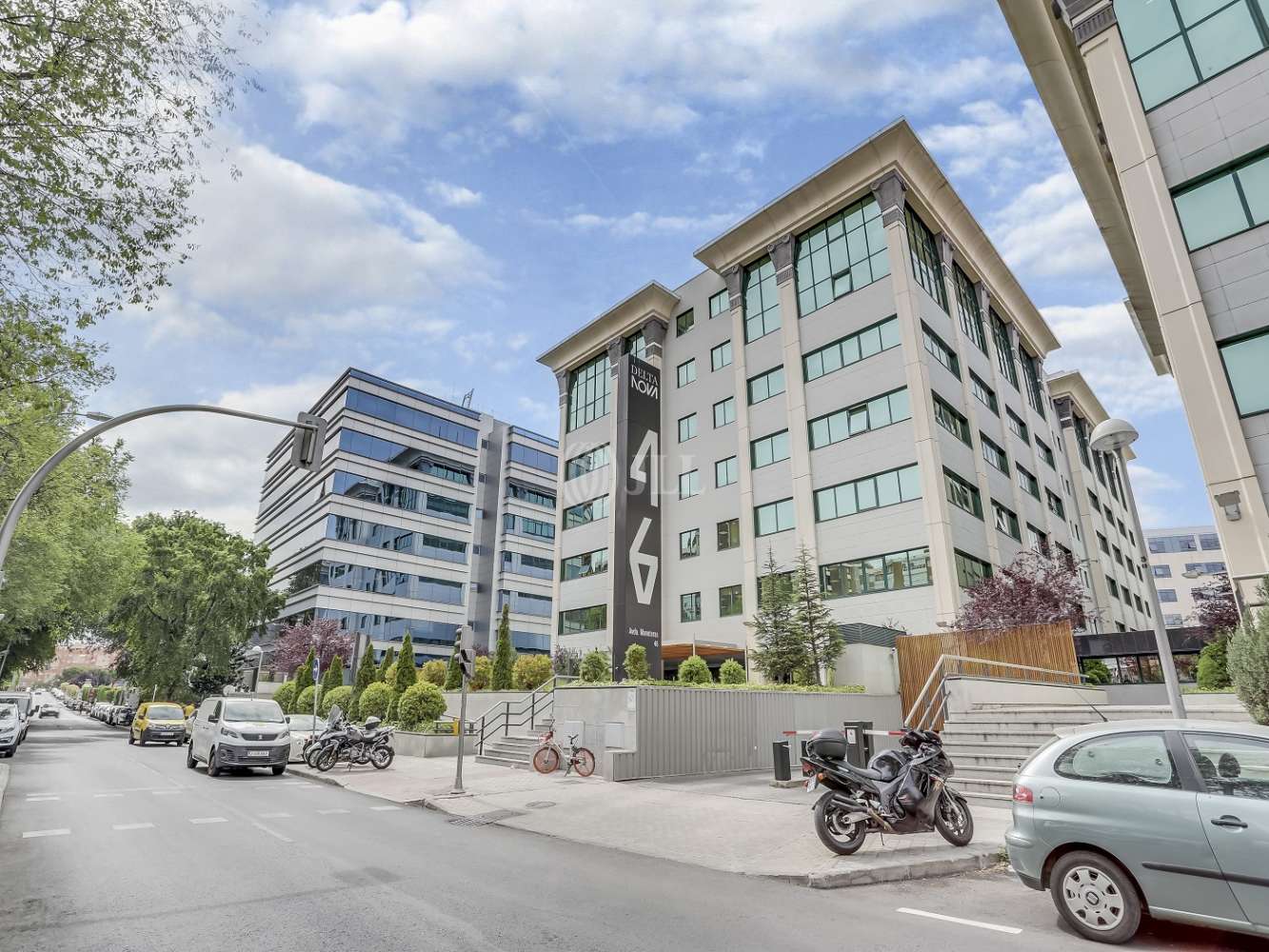 Gallery (20)

Virtual Tour

Video

Floorplan (1)
Facilities & services
Spaces available
Location and Transport
More like this
Mark as favourite
Delta Nova 6
Manoteras 46bis
28050 Madrid
Size
507 - 3,415 m² (approx. 50-340 desks)
Summary
Delta Nva Building has a total area of 14,708sqm arrang over 7 fllors and 386 parking space. Open-plan, flexible floors that can be divided into 4 units.
24/7 active and pasive security service. Parking for visitors. Fire protection system and goods lift.
Located to the North fo Madrid, the building benefits from very good access from A-1, M-30 and M-11 motorways and very good pblic transport connections.
Facilities & services
Concierge

Availability: Inmediata

Suspended Ceiling

Conditioned Office

24 Hours Security

Technical Floor
Spaces available
To rent
100 €/parking lot/month